健康与文化太極氣功之旅
 Health & Culture Tai Chi Qigong China Tour
 10th April - 24th April 2016
15 Days from £1680.00
including international flights
Lead by One of Europe's leading Tai Chi Guru Master Tary
Cheng Du / Xi'an / Wudang Mountain / Beijing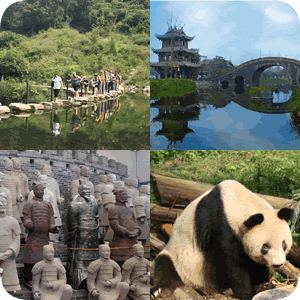 Fantastic Tai Chi & Qigong Training               with World Respected teachers

Terracotta Warriors 

Meditation on birth place "Mt.                     Wudang" 

Giant Panda and ancient on town

Fantastic sightseeing - Thousand year        old Architeture, Beautiful Mountains, Le      Shan Hill Side Buddha Statue.....
There are only limited places left on this trip
book Now to avoid disappointment!!